// HOW WE HELP //
We are a business aligned technology services provider
// HOW WE HELP //
Cutting Edge Technology Applied to Complex Financial Services Challenges
Ekaggata Technologies provides systems integration expertise and technical development work in highly-complex areas within financial services. This includes Enterprise Architecture & Strategy, Application Development & Maintenance, Quality Assurance, Infrastructure Management, Data & Analytics and Cloud Computing. Ekaggata also is one of the world's leading systems integrators for specialist technology solutions including Murex, Calypso, Pega, Gloss, Summit FT, Kondor+, Fenergo and others and also provides traditional offshoring capabilities with off-shore development centers located in Bangalore and Noida.
We provide services and skilled resources for an array of technologies i.e. Cloud Computing, Java, .net, Java Full stack, C#, Cobol etc.
Technology Consulting
Ekaggata Technologies has a strong team of financial services consultants who can understand our clients' toughest business problems. Our techno-functional business analysts understand complex business requirement, associated risks and help to implement technical solutions. We create and implement practical Target State Architectures for our clients.

Application Development 
We work with clients to build highly-customized applications to advance our clients' digital strategies and to shift their development practices to Agile. Our Application Development services include Architecture & Design, Development, Performance Engineering, 24*7 Maintenance & Production Support, and Migration & Application Decommissioning.
Automation
We provide end-to-end automation services to, backed by our Robotic Process Automation (RPA), to digitize and streamline different processes for our clients. Our automation practice covers digital, consulting, technology and application support spaces. We work in bringing automation in every possible steps in our client's business.
Enterprise Architecture & Cloud 
Our Cloud services include Software-as-a-Service, Platform-as-a-Service and, Internet-as-a-Service with large-scale enterprise strategy and migrations, developing and maintaining Cloud-based infrastructure, and transitioning to Server less computing models. We work with clients to enhance, restructure, migrate, and develop architectures to support their transformation and innovation initiatives.
Quality Assurance 
QA innovation is backbone for any successful application development process. We ensure innovation and automation at quality assurance help our clients to keep down costs, avoid bottlenecks, and uphold the industry's minuscule margin of error. Through advanced methodologies and acumen in automation tools i.e. Selenium and QTP help us perform QA faster, more efficiently and effectively.

Systems Integration 
Ekaggata is one of the world's leading Systems Integrators for specialist technology solutions, with dedicated Centres of Excellence (COEs) for Calypso, Murex, Fenergo, and Gloss. Our COEs are known for world-class delivery and aggressive training programs for our consultants. Our trained experts have experience across front-, middle-, and back-office applications across all asset classes.
Data & Analytics  
Data drives today's financial organization. By implementing best practices and by embracing the latest innovations in Artificial Intelligence (AI), Machine Learning, Blockchain, and user experience design, we enhance our clients' ability to effectively and efficiently store, process, analyse, and take effective business decisions exploring their immense data potential.
IT and Database Support  
Ekaggata provides IT infrastructure and database support for financial services firms. We work with clients on everything from application and performance monitoring to release change and management across a variety of technologies.

Microservices and API Development 
A Microservices-based architecture introduces a change that is often well received by those creating modern applications seeking increased productivity and faster applications. We are working with clients to achieve the benefits of a microservices architecture, which include increased deployability, reliability, availability, scalability, modifiability, and better DevOps alignment. We also are working with firms on their Omni-channel Application Programming Interface (API) strategies.
Business Process Management 
Ekaggata offers technology and strategic services related to business process management including implementation, BPM as a service drawing on our cloud expertise, validation and verification with our Quality Assurance (QA) capability, and environment consolidation. We also provide services in legacy modernization and release management.
// Technology Partners //
We provide services to the leading firms in BFSI space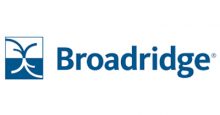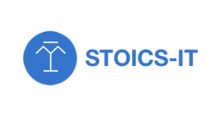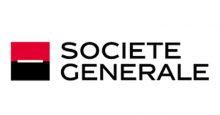 We're ready to get started, are you?
Get in touch and we can connect you you with the right people.